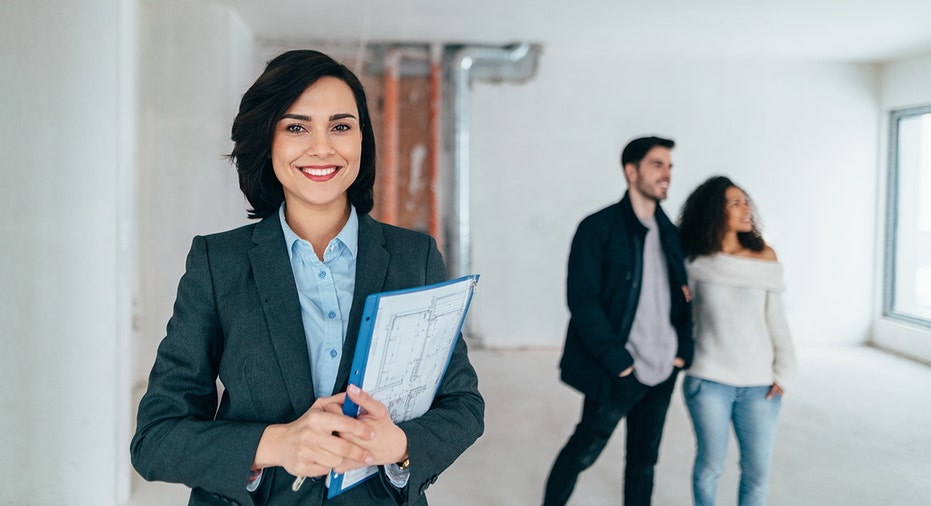 Working with a Realtor or real estate agent can make the homebuying or selling process easier. But they don't work for free. 
Agents get paid through commission, which depends on factors like whether a seller has negotiated the commission, the sale price of the home and if the home sale closes at all. Here's what to know about how much real estate agents get paid and who does the paying.
How do real estate agents and Realtors® get paid?
In many industries, professionals are paid an annual salary. But real estate agents and Realtors typically get paid by commission. The commission is their compensation for marketing a property with the Multiple Listing Service (MLS) and real estate websites like Zillow, hosting showings and open houses and handling paperwork.
While agents may charge a flat fee in some states, a commission based on the sales price is the most common way for real estate agents and Realtors to get paid.
The median income for real estate agents was $60,370 per year in May 2020, according to the Bureau of Labor Statistics. 
You can see by the median earnings that the income range for real estate agents is very wide. How much a real estate agent makes depends on a number of factors, like the part of the country where the agent works, how many transactions they complete, the commission rate and commission split.
Using Credible, you can search a nationwide network of real estate professionals to find a real estate agent you want to work with.
Realtor vs. real estate agent
Even though Realtors and real estate agents are both professionals in the real estate industry, there are key differences between them. A Realtor is a member of the National Association of Realtors® (NAR), the largest trade association in the U. S. They're expected to uphold the organization's standards and code of ethics. 
A real estate agent is licensed to help people buy, sell and rent real estate. To become one, they must complete required coursework and pass an exam in their state. But they're not necessarily members of NAR.
Real estate agents can act as a listing agent and work with sellers to list homes, or as a buyer's agent helping people look for properties. Depending on the state they work in, they may have to continue their education and renew their licenses every few years. 
How much are real estate commissions?
Real estate commission rates aren't set by any federal or state laws. Realtor commissions or realtor fees are usually calculated as a percentage of the home's purchase price and are often 5% to 6%. 
If the real estate commission on a house is 6%, the listing agent won't collect all of it. 
Instead, the listing agent and buyer's agent will split the money. Each of them will likely take 3%. 
Who pays the real estate agent commission?
Real estate commission checks generally come out of the seller's proceeds on the house sale. So if you're the buyer, you probably won't have to pay anything in commissions. But you'll probably be responsible for your closing costs, which cover expenses like your home appraisal and title. 
The listing agent will split the commission with the buyer's agent, based on their negotiations. In some cases, if you've signed a buyer's agreement with an agent, you may be on the hook for additional fees. 
Even though most real estate agents don't provide buyers with any kind of contract, be sure to read any agreement you receive carefully before you sign it. This can help you avoid hidden fees and surprise charges. 
Are real estate agent commissions negotiable?
Depending on your unique situation and the agent you work with, you may be able to negotiate the commission percentage. A listing agent might accept a lower rate if you've bought or sold a house with them before. They may also do so in a highly competitive market with many real estate agents competing for your business. 
Additionally, if an agent knows your property will be difficult to sell because the market is slow or it simply isn't what most buyers are looking for, you may not have much luck negotiating. On the flip side, if an agent believes they won't have to work too hard because your property is updated, move-in ready and likely to sell quickly, they may agree to a lower commission. 
Visit Credible to get a personalized recommendation to help you find a real estate agent near you.
How to…